We provide customised training solutions in support of strategic thrusts, defined priorities, or potential high-risk issues identified for our clients
Accredited training and development solutions in operational risk, technical training, resilience, and sustainability
Affiliations

We are approved by Petroleum Development Oman and the Oman Society for Petroleum Services (OPAL) for the design and delivery of HSE learning programmes in the Sultanate of Oman. In addition, we are also approved to deliver certificated courses by the Awarding /Certificating bodies shown below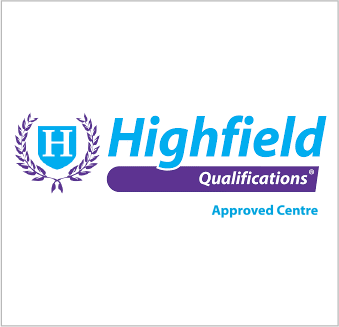 Highfield is a global leader in compliance and work-based learning and apprenticeship qualifications and one of the UK's most recognisable awarding organisations. Knowledge Grid is member of Highfield with Highfield qualified trainers and Assessors as part of our faculty. As Highfield is regulated by Ofqual, Qualifications Wales, SQA Accreditation, the Council for the Curriculum, Examinations and Assessment (CCEA), and the Security Industry Authority (SIA). In addition to this, Highfield also a government-regulated end-point assessment organisation (EPAO).
300+ qualifications designed which cover multiple sectors such as retail, health and social care, finance, customer service, rail and engineering, hospitality, logistics, aviation and many more.
For over 140 years City & Guilds have worked with people, organizations and economies to help them identify and develop the skills they need to thrive. We understand the life changing link between skills development, social mobility, prosperity and success. Knowledge Grid Academy is member of City & Guilds with qualified trainers and Assessors as part of our faculty and approved programs.
City & Guilds partner with our customers to deliver work-based learning programs that build competency, to support better prospects for people, organizations and wider society. City & Guilds create flexible learning pathways that support lifelong employability, because we believe that people deserve the opportunity to (re)train and (re)learn again and again – gaining new skills at every stage of life, regardless of where they start.
City & Guilds is a Royal Chartered Institute and a registered charity, everything we do is charitable. At City & Guilds, we develop programmes of learning, learning technology, certification and assessment, to support colleges, training providers and governments.
City & Guilds qualifications, support services and flexible learning options enable people to unlock their potential and progress in their careers. City & Guilds want to inspire people to believe they can.
City & Guilds have 1000s of qualifications that have been developed in conjunction with key organisations in 28 industries. That's why City & Guilds is recognised by employers worldwide. City & Guilds 's qualifications are suitable to be delivered by colleges, training providers and employers. They are available at all levels, from entry level to the equivalent of a postgraduate degree, and so offer clear pathways to support you and your leaners to achieve success.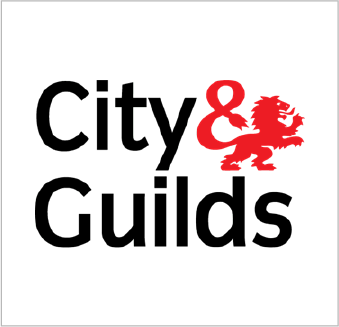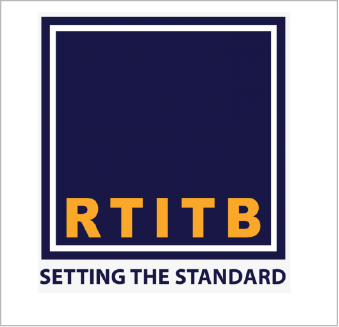 With a team of experts dedicated to the common goal of keeping people safe, RTITB is the leading standards setting body for workplace transport training. Knowledge Grid is member of RTITB with RTITB qualified trainers and Assessors as part of our faculty.
RTITB sets the industry leading training standards and provide workplace transport training solutions specifically designed to change behaviour, including accreditation, auditing and assessment services. Well over 1 million people have attended RTITB courses and every year, more than 100,000 delegates train to RTITB standards.
PETROLEUM DEVELOPMENT OMAN (PDO)
Petroleum Development Oman (PDO) is the leading exploration and production company in the Sultanate of Oman. Knowledge Grid is member of approved training providers of PDO with PDO Approved and qualified trainers and Assessors as part of our faculty. PDO deliver the majority of the country's crude oil production and natural gas supply, but above all PDO focus on delivering excellence, growth and sustainable value creation within and well beyond our industry.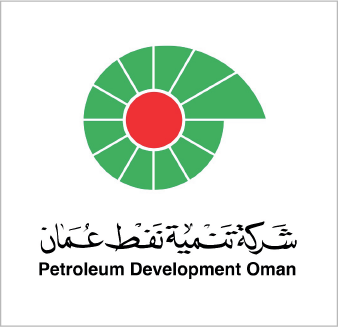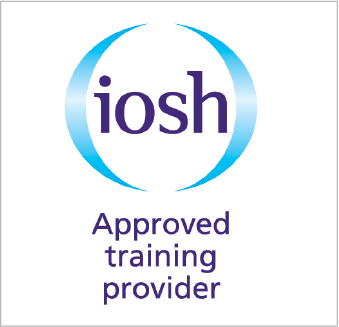 The Institution of Occupational Safety and Health (IOSH) is the world's Chartered body for safety and health professionals. Knowledge Grid is member of IOSH with IOSH qualified trainers and Assessors as part of our faculty.
Formed in 1945, IOSH has become leader of a profession that transforms the world of work, making it safer and healthier every day.
IOSH status is recognised by businesses and governments, and it's why Chartered Membership of IOSH is recognised worldwide as the hallmark of professional excellence in workplace safety and health.
Most recently, IOSH has expanded what it offers and is now proud to be a regulated awarding organisation (AO) recognised in England by the Office of the Qualifications and Examinations Regulator (Ofqual).
The National Examination Board in Occupational Safety and Health (NEBOSH) is a leading global organisation, which provides health, safety and environmental qualifications. Knowledge Grid is member of NEBOSH with NEBOSH qualified trainers and Assessors as part of our faculty. NEBOSH internationally recognised qualifications help to raise the competence of safety and environmental professionals as well as individuals at all levels in the workplace. NEBOSH qualifications are highly respected by governments, employers and our learners.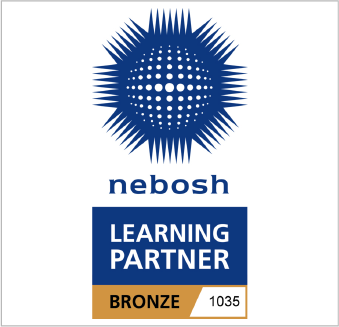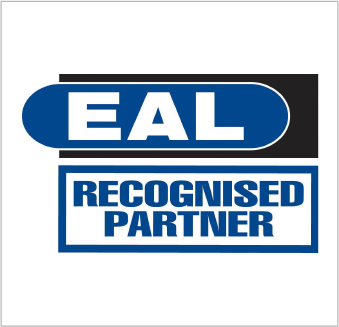 EAL is the specialist skills partner and awarding organisation for industry. Knowledge Grid is member of EAL with EAL qualified trainers and Assessors as part of our faculty. EAL is committed to investing in the industries and the careers of the people working within them. Through industry partnerships and years of experience supporting the core sectors, EAL have built unrivalled knowledge and understanding of employer skills needs. As a result, EAL's skills solutions and qualifications are respected and chosen by employers to deliver real career benefits for all our learners.
EAL's External Quality Assurance Service, EAL work hand in hand with their recognised Centres to support the highest standards in training and qualifications delivery. For employers, this approach delivers a value-added service and assurance that their learners achieve the standards required by their industry.
Oman Society for Petroleum Services OPAL started as a concept in 1998, whereby like-minded companies embarked on a vision to promote industry standards. Knowledge Grid is member of approved training providers of OPAL with OPAL Approved and qualified trainers and Assessors as part of our faculty. OPAL is the first Society in Oman's Petroleum Industry to be officially approved and registered in the Sultanate. On the 27th of October 2001, OPAL was officially approved under the regulations governing the formation of societies with the Ministry of Social Development as a non-profit organization. With more than 450 members, made up of Oil & Gas companies, including Producers & Operators, Contractors and Suppliers – large, medium and small, OPAL has become the Voice of the Industry. QHSE is OPAL's key priority. OPAL's aim is to achieve high aspiration and encourage QHSE best behaviour and best practice which remains the top focus in the daily life of the industry. OPAL is working to help maturing companies develop minimum QHSE standards. The imperative remains to strive for 'goal zero' to achieve no fatalities and no serious injuries.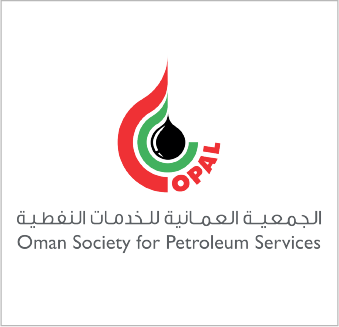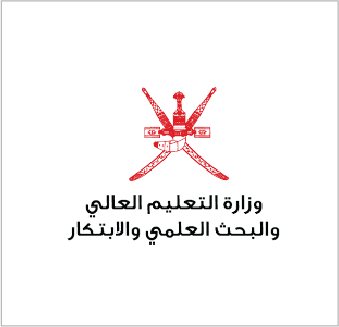 Education is one of the most important nation-building pillar and progress, and an integral part of the culture of society and its development. With this in mind came, his Majesty Sultan Qaboos bin Said's Royal Care and keenness about the importance of science and knowledge and the need to Follow up its development by all means available, in a way that contributes to the advancement and progress of Omani citizen. Knowledge Grid Academy is member of MOHRE with qualified trainers and Assessors as part of our faculty and approved programs.
In order to encourage the sector , the Ministry provides all the necessary facilities ,including (financial, material and moral support)to ensure the best educational levels. Beyond any doubt higher education plays a pivotal role in the improvement and progress of any country's system and leads to a comprehensive development. Without advanced and sophisticated system that based on modern science and knowledge, higher education will not be able to meet actively and efficiently the need of the society. Hence, the private higher education sector has proven its ability to provide high-quality output and to achieve harmonization of these outputs on the one hand and the needs of the labour market on the other hand.
Therefore, the General Directorate of Private Universities and Colleges represented by the department of program supervision decided to issue this comprehensive electronic guide for academic programs offered in the private higher education institutions in the Sultanate. It has been designed to facilitate the task of students and those who are interested in academic path in making the right selection of academic, scientific and future career routs.
Established in 1984, Pearson BTEC (Business Technology and Education Council) are a progressive framework of vocational and skill-based courses, teaching and learning resources that support flexibility of teaching, online and in the classroom. Knowledge Grid Academy is member of Pearson B Tech with qualified trainers and Assessors as part of our faculty and approved programs.
Prepare your learners for a skill-based, future ready career with a BTEC by Pearson. From fundamental learning to professional courses at the postgraduate level, BTEC offers practical, hands-on learning experiences with necessary skills that supports each learner at every step of their career journey. Whether they chose to take their skills straight into employment or further and higher education.
BTEC helps in developing skills at every stage of a learner's academic progression, with vocational courses suited to cater to every level of education. From foundational learning at high-school to professional courses at post graduate level, BTEC combines practical, hands-on learning with skills necessary for every step of the way.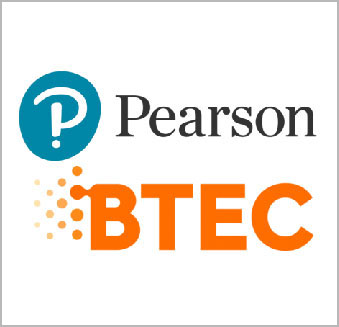 PARTNERSHIPS

Collaborative partnerships are key to business success in the knowledge economy. We have entered several strategic alliances to augment our product and service delivery to our clients.
Accredited international training provider offering training in business focused ISO standards including HSE, risk management, BCM, food safety, and energy management.
Platform for Connected Leadership offers a platform for collective leadership training focusing on the fusion between People, Technology, and The Environment.
With over a decade's experience in the mining industry, Prisma offers customised and sustainable education, training, and organisational development solutions that ensure that our clients can realise their return on investment with increased productivity and efficiency through qualified and trained staff while operating within the most competent and safe environment.
Founded in 2016, Muscat University is a private higher education institute in Muscat. They aim to empower individuals and communities through transformative learning and teaching, informative research, and proactive industry engagement in Oman and GCC region.
For the last 21 years, TBR has been creating innovative visual learning and digital production solutions. Including 2D & 3D animations, virtual reality (VR & XR), videos, virtual environments, and e-learning design.
Independent, expert energy consultancy for oil and gas and renewables that integrates engineering, risk, operations, economics, and delivery in seamless solutions for clients.

Certificates

We have recognition several industry bodies and hold accredited certifications for the following: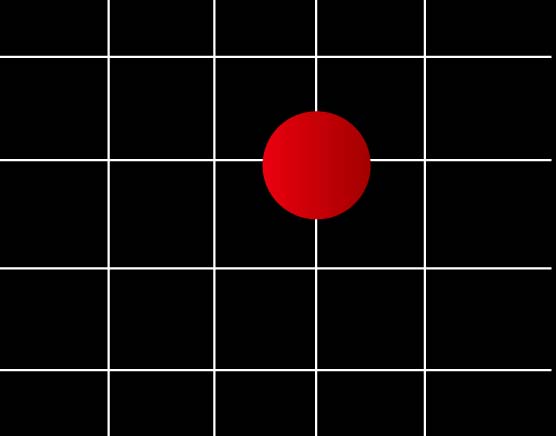 The Boiler Room TBR

The Boiler Room team has delivered innovative visual learning and digital production solutions across all industries globally since 1999. Internationally recognised, they have been delivering award-winning XR and VR learning solutions for over 20 years.
TBR continues to invest in advancing technologies to create robust and relevant solutions that are scalable and adaptable to specific training requirements. Their team includes technology strategists, educational experts, graphic designers, developers, animators, and UX designers
Subscribe to our Newsletter

Insert your information to be the first to get updates and discounts on our course programmes.